BIG MAN. BIG HEART. BIG STORY. BRUTAL HONESTY.
Nick Elston is one of the highest-profile and leading Inspirational Speakers on the Lived Experience of Mental Health.
In life, we can either let our adversities, our challenges, define us negatively for the rest of our lives…or…we can choose for it to forge something beautiful, something powerful – something that never would have existed without you going through your 'stuff' in the first place.
Described as a 'BIG man, BIG heart, BIG story & BRUTAL honesty!', 'Utterly inspirational, absolutely engaging!' and '10/10 –a Speaking Masterclass!' – Nick shares his experiences of Mental Illness, Mental Ill-Health & Breakdown worldwide –through his powerful, inspiring, engaging & emotional talks.
Most importantly, Nick shares his 'Lived Experience' through insights, tools, tips and techniques on how to manage Anxiety in Life, in Business – to implement immediately.
In his own words, Nick says 'I see Lived Experience as the vehicle that takes individuals and organisations from the problem to the solution – but it's NOT the solution.
So, what does Nick bring to the table? Engagement.
You can have all the well-being & Mental Health initiatives you like – but unless you get engagement in them – absolutely nothing changes.
'For Nick – his talks are where Mental Health meets Personal Development – focusing not just on what anxiety is – but what anxiety does – how it keeps us in a comfort zone, stops us from living life on our terms & ultimately how it affects our success – by our own definition.
Nick is regularly featured in the global media, the BBC, industry shows and publications – his talks are delivered to stages, events, boardrooms, businesses, factories, government organisations, schools, universities, prisons & establishments WORLDWIDE!
BOOK NICK TO WORK WITH YOU, YOUR TEAM, YOUR ORGANISATION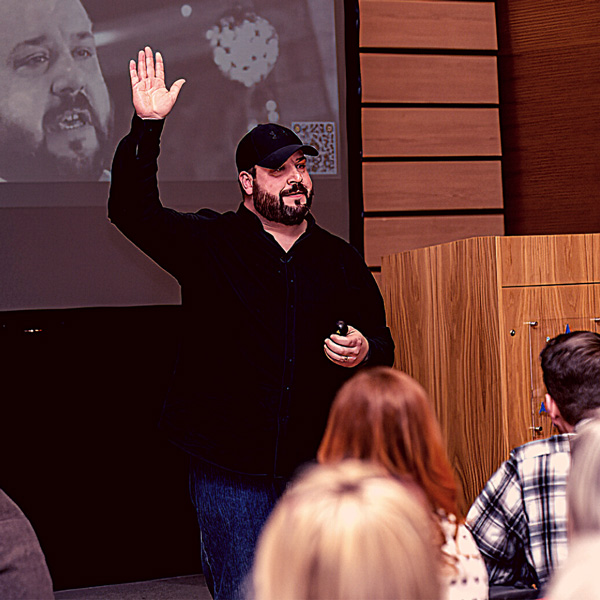 TRANSFORMATIONAL SPEAKING COACHING
NICK'S TALKS, SEMINARS, COACHING, WORKSHOPS, PROGRAMMES & INITIATIVES ARE DESIGNED & DELIVERED TO ACHIEVE THE MAXIMUM POSITIVE IMPACT ON YOU, YOUR TEAMS & YOUR ORGANISATION.
BRAD BURTON
MOTIVATIONAL SPEAKER
"BIG man, BIG heart, BIG story, BRUTAL honesty - 10/10 - a Speaking masterclass!"
"Nick is an incredibly honest and impactful speaker, inspiring and supporting so many people by sharing his lived experience of mental health. His powerful talks withTesco colleagues have had excellent feedback - with more events being planned in the future. Highly recommended!"
VICKY FELTON
VIRGIN MEDIA O2
"Nick's passion & drive to give people guidance, support, motivation and most importantly the honest truth was just fantastic. When I finally met Nick face to face I felt instantly confident he would make a real impact and wow did he. The advisors Nick got to spend time with speak so highly of him and his methods. He delivers his sessions with brutal honesty while also making people feel comfortable and secure.I truly believe Nick has make some real positive changes for many of my people andI can't wait to have Nick back with us soon!"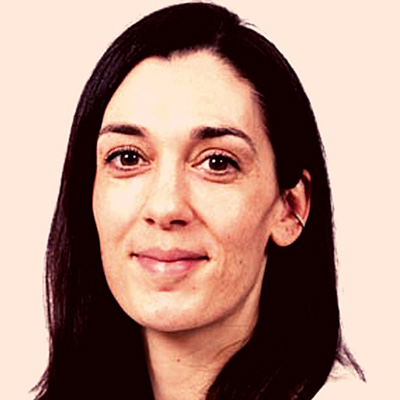 JAYNE SCOTT
NUCLEUS FINANCIAL
"Nick recently spoke at our face to face and online illuminate live events and he was a massive hit with our attendees. His ability to connect with his audience is amazing and we had many people tell us afterwards that Nick was genuinely the best speaker on mental health that they'd come across. Nick is also delight to work with, he's incredibly organised, prepared and a really lovely person to work with!"
TRANSFORMATION THROUGH SPEAKING
VISIT THE HOME OF TRANSFORMATIONAL SPEAKING COACHING & NICK'S FLAGSHIP EMPOWERMENT EVENT "FIND YOUR VOICE" BY VISITING FORGINGPEOPLE.COM.
ARE YOU TRULY BEING HEARD - IN LIFE, IN BUSINESS, IN EDUCATION?
YOUR ABILITY TO DELIVER ANY MESSAGE WITH CLARITY, POWER & EMOTION - TO INFLUENCE & LEAD THROUGH STORY TELLING - WILL HAVE AN ULTIMATELY DEFINING IMPACT ON YOUR SUCCESS BY YOUR OWN DEFINITION.